Feb 05 2009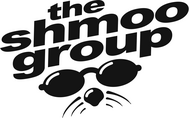 If anyone is interested in a TDV meet-up at Shmoocon 2009, let us know.  Send an email to jumper at thedarkvisitor d0t com.
Jumper will be there but Heike will not.  Apparently, Heike doesn't like to hang out with security nerds and would rather spend his time playing LARPs about bedknobs and broomsticks and whatnot.
UPDATE: Meetup plans have been finalized.  Email me for details if you don't already have them.  I'm looking forward to meeting everyone.
8 Responses to "Shmoocon 2009"
We agreed to never talk about my role-play as the avenging fairy "Blagdar!"

Whoops, how do you delete comments?

Haha – nice comeback.

There is actually a podcasters meetup going on friday night. Check out : http://www.podcastersmeetup.com/ for more info.

I'm the host so also feel free to contact me directly.

#

CBRP1R8

on 22 Jan 2009 at 8:17 am

LoL, Next thing you know we'll be seeing new cosplay articles…

Oh, Jumper, did you not tell him about Booth babes that attend these events? Why does he think all the nerds go?

@CBRP1R8 -

Thanks for introducing my girlfriend to the term booth babes. I explained to her that all of the security nerds who have had babies in the last year bring them to the con so everyone can give them gifts and take pictures. Each baby has a booth – sort of like a flea market for baby showers.

Babes? You told me nothing about babes…you bastard!

#

cbrp1r8

on 23 Jan 2009 at 8:35 am

LOL

So would you guys be interested, I realize you have only had what.. 3 episodes on your podcast but you are very welcome to come and join in, or simply meet and greet…